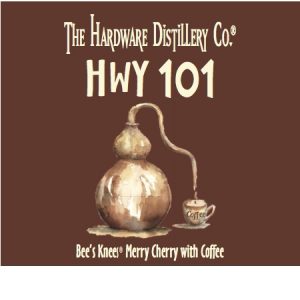 The second product to sit on our bar as a sweeter version of Bee's Knees® Merry Cherry is "Hwy 101." This spirit, which is a liqueur in nature but not in name, is made from Bee's Knees® Merry Cherry with brown sugar and coffee added. The coffee blend is "Hwy 101," a proprietary blend from the Hoodsport Coffee Company, a neighboring business in Hoodsport.
Hwy 101 is a clean, crisp version of Kahlua and can be used in all your favorite cocktails that call for coffee liqueur.
Hwy 101 will be available mid-June 2016.